Rooms at the COMMUNAL SOLOLAKI
Set in the historic building, our rooms draw inspiration from the bohemian spirit of the surrounding streets and vitality of the nearby botanical gardens.
The Communal Sololaki offers relaxed ambience and uniquely designed rooms featuring personal touches of artwork and decor.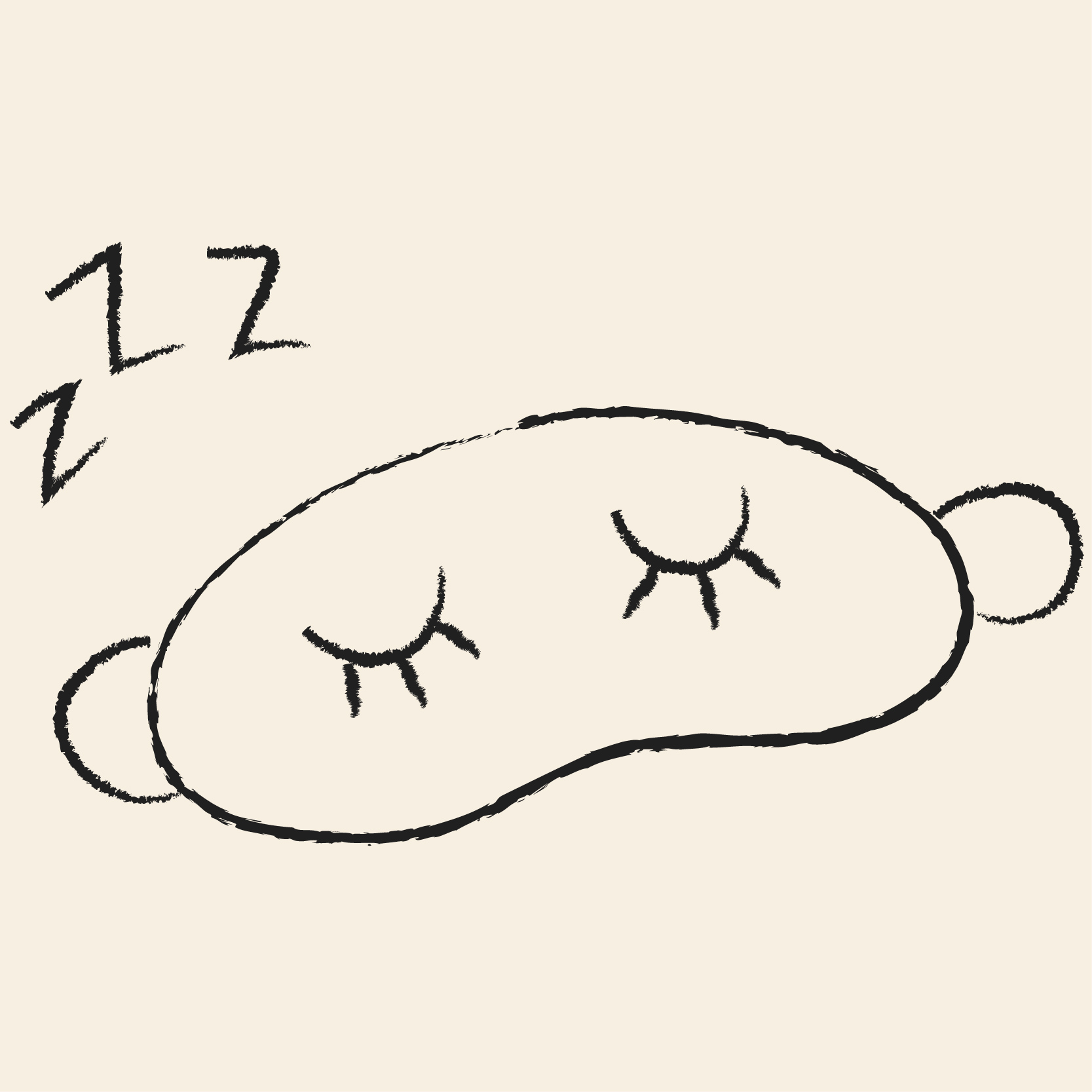 Our Signature Suites come with complimentary Nespresso coffee machines and Negroni cocktail bars to mix up your own at home.
Planning to stay a bit longer? Opt for our Luxury Suit with vintage kitchenette for a fully local experience.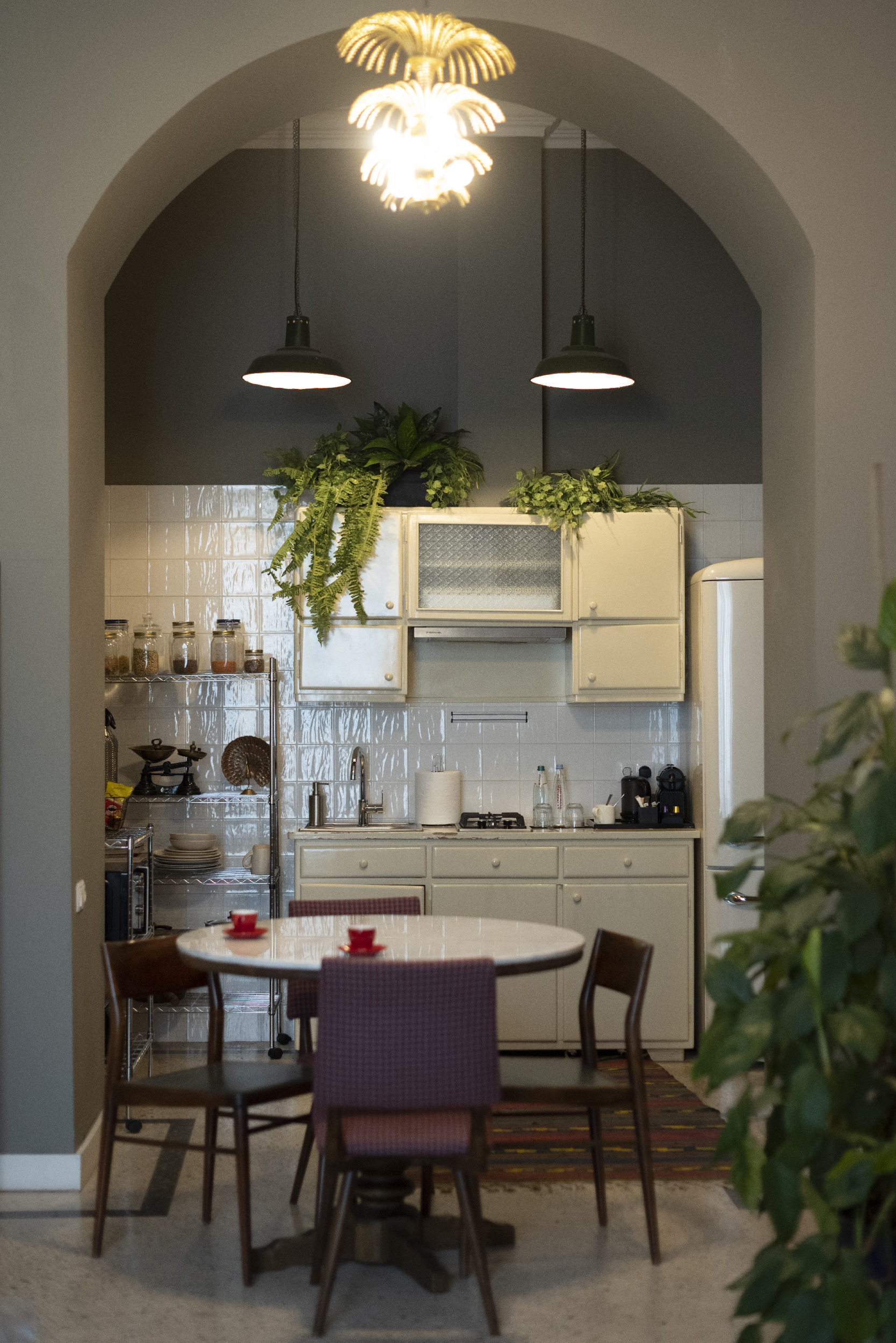 Our Rooms
Cozy up in our comfy beds for the best night's sleep. Tune into your favorite songs with the bedside Robert's radios and enjoy all you need amenities to set you up for elevated morning.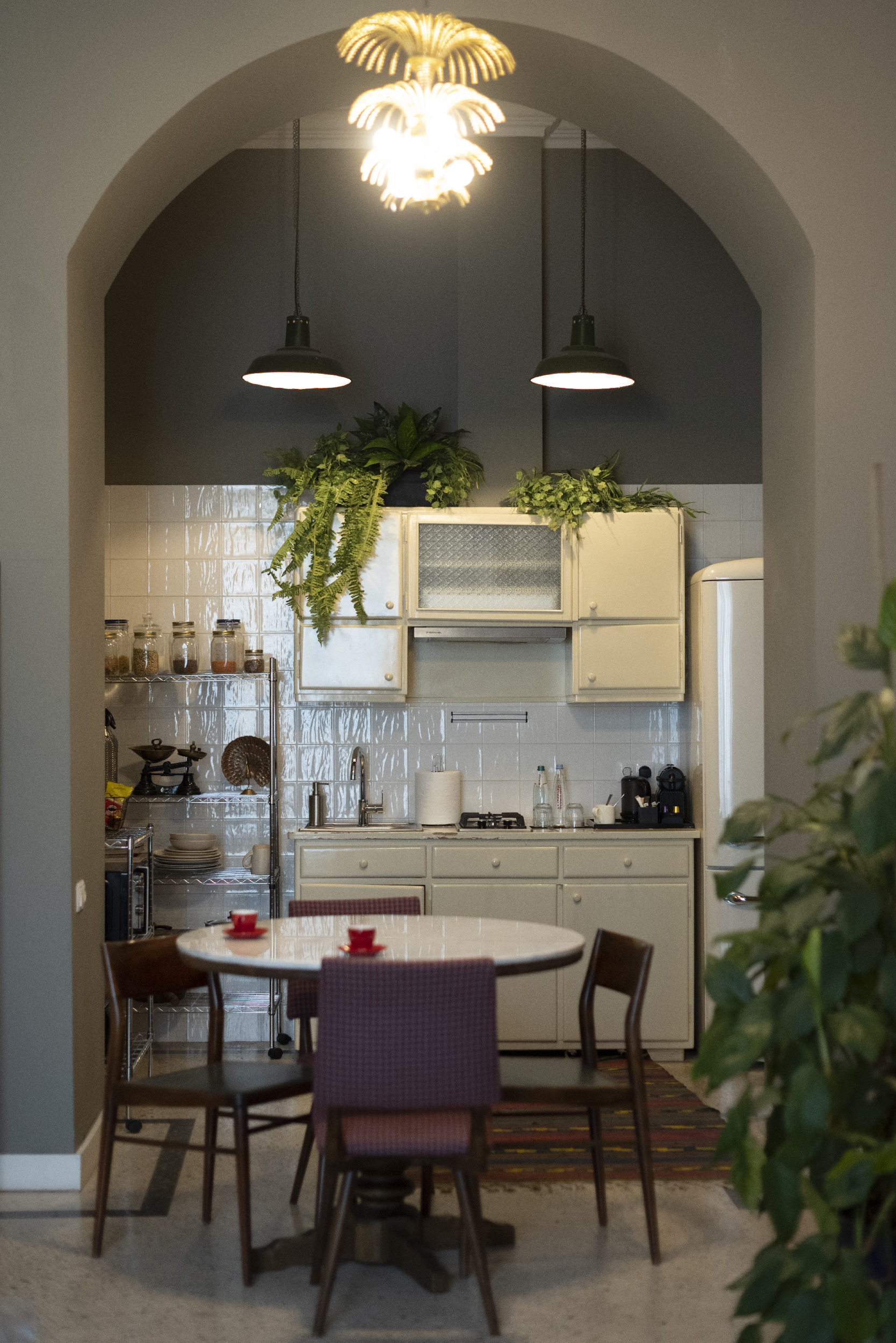 Luxury Room with Kitchenette
Perfect for longer stays, this apartment includes a comfortable living room, a cozy bedroom, a spacious bathroom, and a separate kitchen equipped with all the necessary amenities, including coffee & tea making machines. Large windows frame city views while filling the room with natural sunlight.
Check Availability
Large Double
Our perfectly spacious double rooms offer cozy sleeping nooks, large mirrors, tiled bathrooms, and comfortable plush velvet armchairs. Each room boasts a unique design, featuring carefully curated art and objects. All you need amenities, plenty of natural light, and scenic views included with your stay.
Check Availability
Suite with Hot Tub
Our top-floor suite combines a cozy sleeping nook and a clawfoot bathtub within the same space, along with a separate bathroom equipped with a shower and all you need amenities. Our favorite part of the room? A minibar conveniently situated next to the bathtub.
Check Availability
Double Room with  Shared Terrace
Our perfectly spacious double rooms offer cozy sleeping nooks, generous mirrors, tiled bathrooms, and comfortable velvet armchairs. This room is extra special, boasting a terrace with a laid-back hammock and lush plants that overlook the botanical garden.
Check Availability
Simply the Best
Better than all the rest!
Special Rates
Be the first to hear about the special deals available only on our website.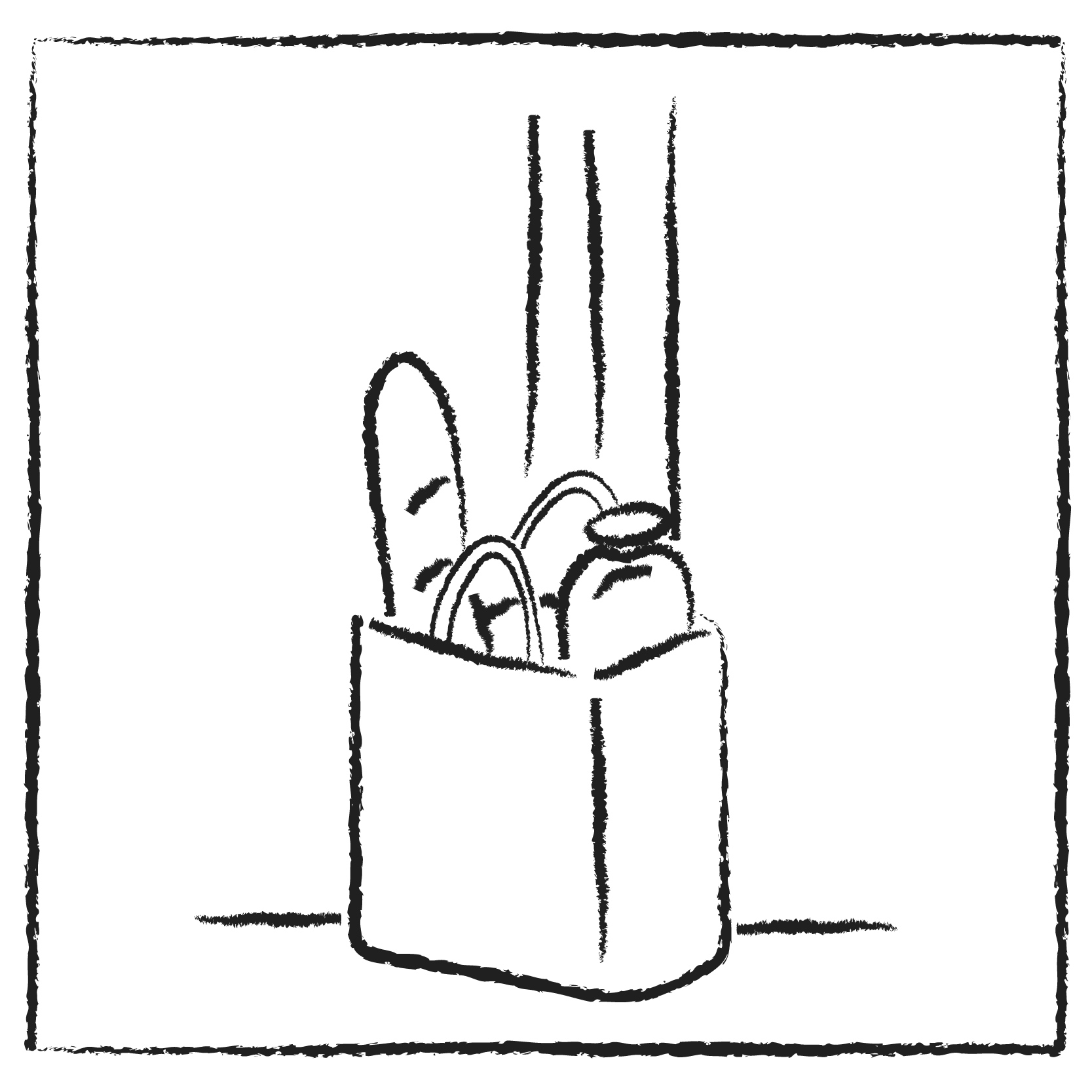 Breakfast
Kickstart your day with the finest breakfast in town or grab it on the go for later.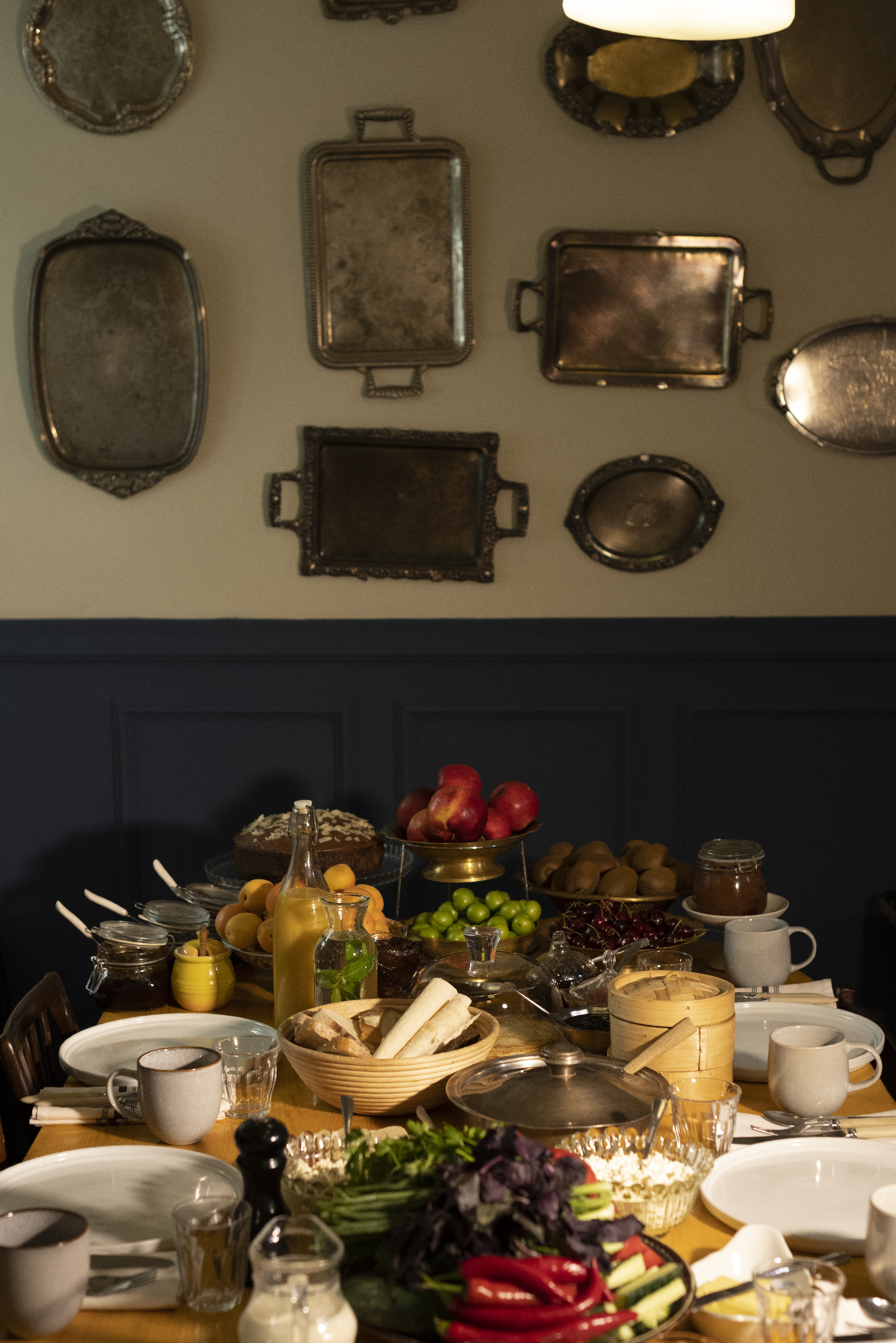 Pantry
Our pantry is where communal breakfasts are served daily. It remains open throughout the day, with self-serve coffee machine, providing a perfect space for travelers or locals to come together, interact, and share inspiring stories.
Explore
Terrace
Linger in our split-level terrace and indulge in captivating views of the lush botanical garden, offering a tranquil retreat. The atmosphere seamlessly blends with the surrounding garden, featuring expansive green areas decorated with unique vintage Georgian carpets and cozy hammocks.
Explore